brainfood bytes
[/brān fo͞od bīts/] noun / informal
Your primary resource for breaking news and regulatory issues affecting California's CPA community.
Stay abreast of new episodes on CalCPA YouTube and through brainfood bytes emails for convenient video clips and informative supplemental resources released as news arises. 
We also want to hear from you, our CPA community. What issues are affecting you? What would you like to have more information on? Reach out at bytes@calcpa.org to request topics of interest for us to cover on upcoming episodes.
Below you will find additional resources covered in past episodes, including all brainfood bytes segments.
Essential IRA Guidance and Updates
Sept. 4, 2023
Speaker: Jim Amerman, CFP
New Look for CalCPA
Aug. 20, 2023
Speaker: Cheryl Callahan
Introducing CalCPA's Nano Learning
July 31, 2023
Speaker: Erick Bell, CPA
A Written Information Security Plan (WISP)
June 30, 2023
Speaker: Duncan Will, CPA/ABV/CFF, CFE
Workplace Wellness: Mindful Strategies for CPAs
May 21, 2023
Speaker: Robert Eyler, CPA, CPT, FNS, CES, BCS, RYT
Excise Tax Guide for Cannabis Businesses
April 16, 2023
Speaker: Ani Galyan, Esq., CPA, LL.M
2023 Tax Extension Deadline: Does it Apply to You?
March 2023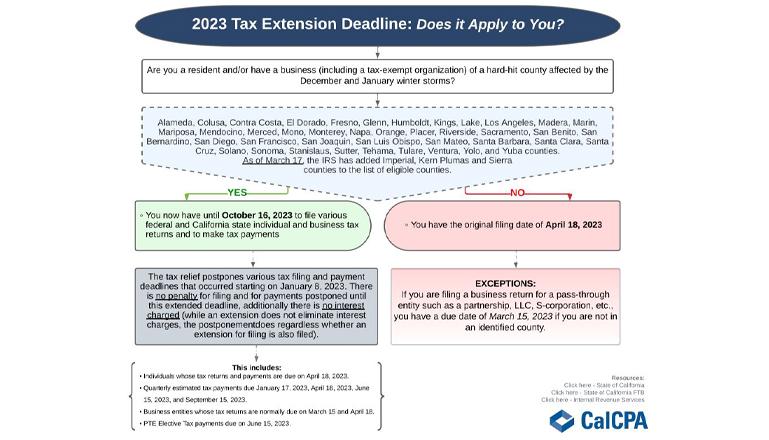 ChatGPT: What You Need to Know
Feb. 12, 2023